Three breathtaking locations for a memorable ceremony
Whether for a religious, civil or personalized ceremony, we reserve the place for you for a period of 1.5h. You can choose from several time slots during the day: 1:00 p.m. (for a ceremony only), 2:30 p.m., 4:00 p.m. and 5:30 p.m. You must have your own officiant.
In the event of rain, your coordinator will be able to offer you options such as moving the ceremony to another available location or to your reception hall. For an official plan b in one of the ceremony locations, additional rental fees apply.
A basic decoration is included in our prices: white veil, furniture such as chairs and signature table, greenery and flowers according to the chosen place.
**If your reception does not take place at the Chalet des Érables, a $250 fee is applicable to take photos on site.
**For a ceremony rehearsal, please allow an additional cost of $250.
---
This magnificent white chapel offers you the possibility of having a wedding in your image.
Capacity of 125 guests
Air conditioning
Chic and rustic atmosphere
Sound system included
$1,500 plus taxes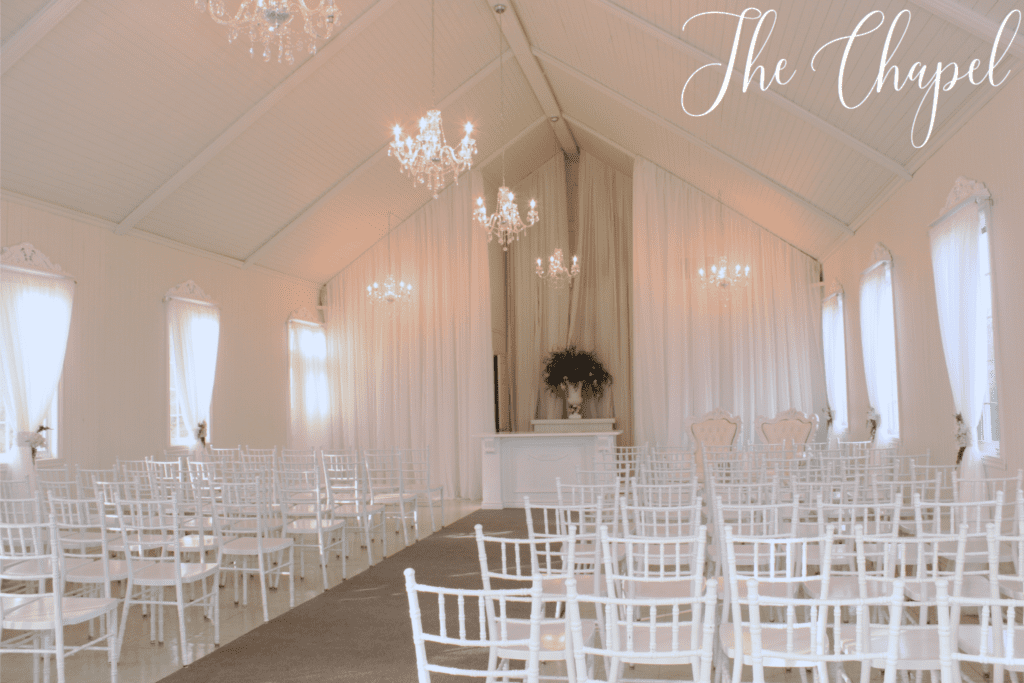 In the heart of the forest, the Glade will make your ceremony an unforgettable event.
Capacity of 240 guests
Raised gazebo for the bride and groom
White garden chairs
Natural stone walkway
Sound system included
$2,995 plus taxes
The marquee is worthy of the most grandiose ceremonies.
Capacity of 300 guests
Raised gazebo for the bride and groom
Prepared in case of bad weather
Sound system included
$3,995 plus taxes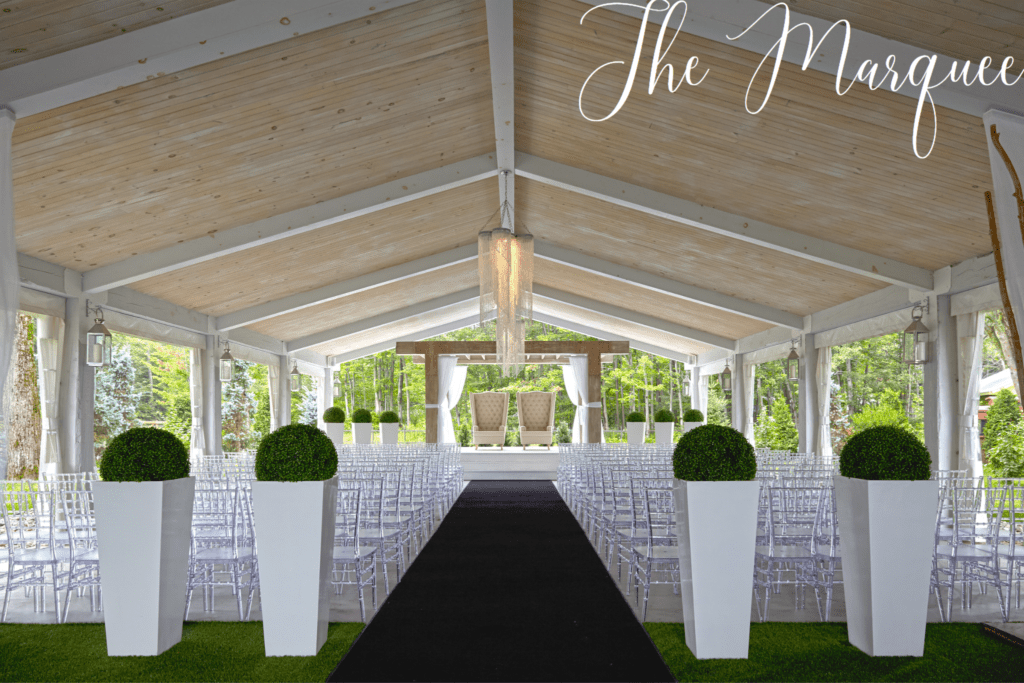 **Please note that our ceremony locations are not accessible for visits during the winter season, but that we can still visit the rooms! Thank you for your understanding!